Make air fryer bananas with just 4 ingredients. A quick and easy, no-fuss recipe for caramelized bananas that can be enjoyed by both kids and adults alike.
How to make air fryer bananas. Caramelized air fryer bananas in the air fryer.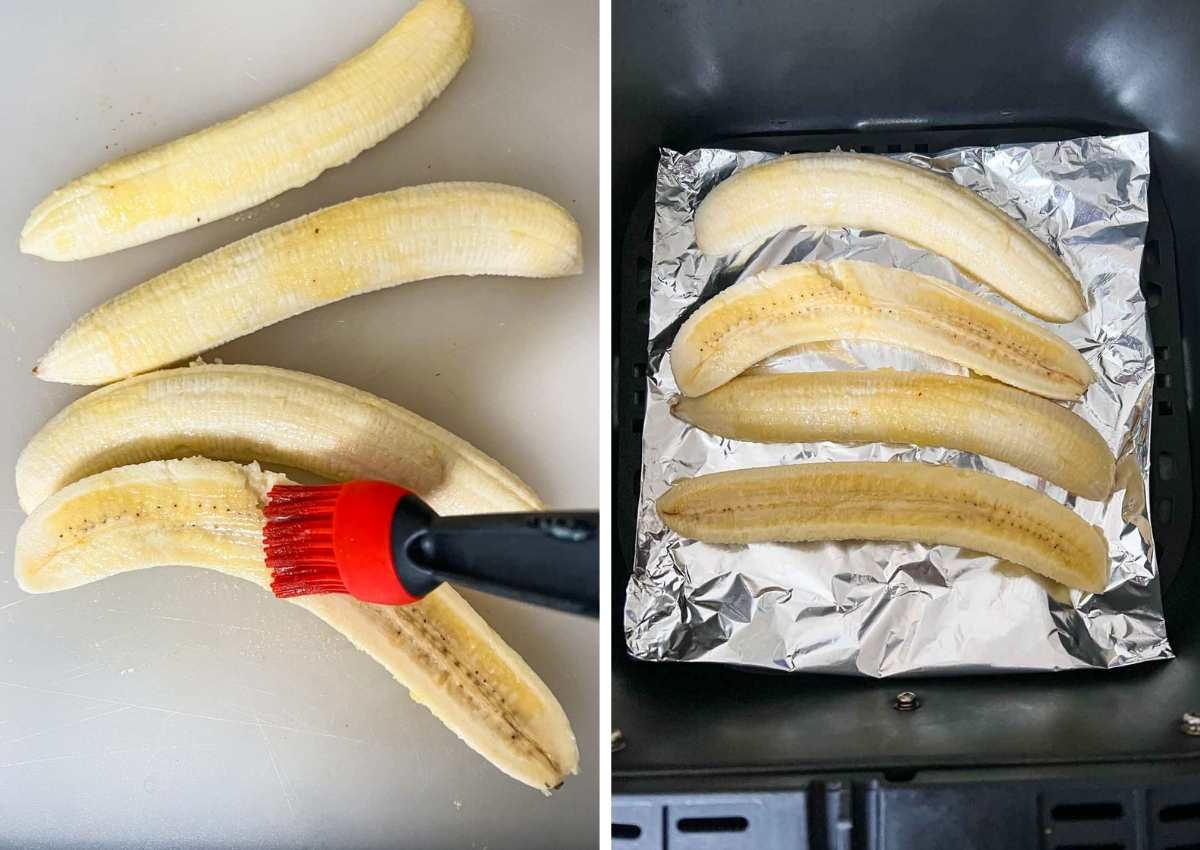 NGREDIENTS
▢2 Bananas see notes
▢1 tablespoon Ghee or melted butter
▢½ teaspoon Cinnamon
▢1 teaspoon Brown Sugar
INSTRUCTIONS
Preheat your air fryer to 390 F (200 C).
Peeling the bananas and slicing then lengthwise. Cut each banana into two.
In a small mixing bowl, mix together cinnamon and brown sugar. Keep this aside.
Using a pastry brush, brush each bananas slice with ghee (or melted butter).
Place a sheet of foil in the air fryer basket and transfer the slices to the foil.
Sprinkle cinnamon-brown sugar over the banana slices.
Air fry at 390 F (200 C) for 7 minutes (no need to flip them over during the air frying cycle). At the end of the air frying cycle, take out the air fryer basket.
If you are using under-ripe bananas you may want to air fry for 2-3 minutes more to caramelize the bananas.